My most recent posts on this blog are about the need for men to take care of themselves. As you may know, November is also called "Movember" or "No-Shave November" to encourage men to grow a mustache or beard to raise awareness of men's health issues.
So for the first time ever, I'm going to participate in the movement… because it's become a bit more personal this year.
How about joining me?
Men Need to Care for Themselves Too
It's my belief that a man is not able to completely take care of those for whom he is responsible unless he can also take care of himself. With the rise in stress and anxiety during this current pandemic, I've been writing to help men understand the importance of needing and asking for help, especially from our spouses and our God Buddies.
In Learning to "Take Care of Your Sh*t", I explained that men need to take care of themselves emotionally, physically, financially, and spiritually.
I preceded that post with a series called Men and Their Emotions, in which I outlined several emotions we need to manage to become more godly men.
Then, in All Men Need "Helpers and Should She Be Your "Best" Friend?, I explained the roles that wives have in "filling in our gaps" because even God even said "man should not be alone" (Genesis 2:18). All guys need some close, male "best friends" to help them with issues unique to men.
Finally, in "A Godly Man Leads His Family" I suggested we are called to lead, protect, and provide, but in mutual submission based on the servant leadership model of Jesus Christ, the greatest man to ever live.
The Men's Health Movements
November's focus on these important male health issues is just like October's Breast Cancer Awareness month when we show support for women (primarily, but not exclusively), affected by breast cancer.
Two main charitable organizations help raise awareness in November about men's health issues: Movember and No-Shave November. Both offer different ways to have conversations and raise a substantial amount of money each year by embracing the growth of facial hair to charitably support men's health.
While similar, they are not the same, despite the common interchange of names. (Side note: if our ancient paintings and depictions of Jesus are accurate, even He wore a beard!)
Here is a brief description of each from this cNet article.
Movember
According to its official website, Movember began in 2003 in Melbourne, Australia when two friends met up for drinks and thought up the idea to recruit others to grow out their mustaches for awareness of men's health issues.
Movember focuses on supporting several causes, including prostate cancer, testicular cancer, and men's suicide.
It began with no intent to raise money for charities initially, but that quickly changed and the nonprofit has grown into a global force. By 2006, Movember received official charity status from Australia and raised more than $8 million since its inception.
The movement continued to grow, and by 2012, the Movember Foundation ranked as one of the Top 100 non-governmental organizations in the world by NGO Advisor. By 2017, more than 5 million people from 21 countries officially participated they've and raised over $700 million, according to its website.
No-Shave November
The No-Shave November Foundation is a Chicago-based organization that focuses solely on cancer. The Hill family started it in 2009 after Matthew Hill, the husband and father of the family, died from colon cancer in 2007.
The goal of No-Shave November "is to grow awareness by embracing our hair, which many cancer patients lose, and letting it grow wild and free." According to the website, it has raised more than $1.8 million to-date.
The rules of No-Shave November are not very rigid: just put down your razor for 30 days and donate your monthly hair-maintenance expenses to the cause. Grooming and trimming are perfectly acceptable if you have a strict dress-code at work or don't want to look like a bum.
These movements are still going strong, even though some feel the novelty of mustaches and beards is waning.
Mental Health in COVID-time
The Center for Disease Control and Prevention reports symptoms of anxiety disorder and depression have increased considerably during this COVID-19 pandemic, with 40% of adults in the U.S. report struggling with mental health or substance abuse.
The National Institute for Mental Health (NIMH) also writes that a man's symptoms are very different than a woman's. Many guys may not appear as outwardly sad, but their stress often manifests in anger, irritability, or aggressiveness. We often feel anxious, restless, or "on the edge". We show a loss of interest in work, family, and even have problems with sexual desire and performance. Guys tend to cope by self-medicating and increasing the use of alcohol or drugs, engaging in high-risk activities, or isolating by withdrawing from family and friends.
Anxiety also leads to not being able to concentrate, make easy decisions, or not remembering small details. In severe cases of high anxiety or mild depression, people struggle with sleep or sleep too much, overeat or do not eat at all, and have thoughts of or even attempt suicide.
It Became More Personal
Recently, my wife and I noticed we had a difficult time with some very easy decisions in COVD-time, like what to make for dinner. It seemed silly, but this is one of the symptoms to watch.
Personally, I have also experienced sleeplessness and near-depression in the past (as I wrote in Why I Needed a God Buddy).
Health-wise, we need to take care of ourselves, even more so during this pandemic as we head into the winter months when Seasonal Affective Disorder becomes more prevalent.
Generally speaking, men tend to avoid going to the doctor more than women. The good news is the American Cancer Society says the prostate-specific antigen (PSA) blood test may be more effective than the digital rectal exam (DRE) that causes many men to avoid the doctor.
I encourage people to be diligent with their doctor visits, colonoscopies, and blood tests. Our family has encountered breast cancer and my father had bouts with colon cancer and prostate cancer. I also have a good friend with prostate cancer.
Recently, a friend struggled with suicidal thoughts from prescribed anxiety medication. Our men's group at church also lost someone to suicide a few years ago. Additionally, a Facebook friend whose spouse recently died and asked for donations to the PTSD Foundation of America.
It's no wonder the Red Cross calls mental health issues "the silent killer."
So Grow Some Hair, Call a Friend, or Donate
According to the cNet article, participating in the movement is simple and easy. But I also want to suggest another way: make one call each day this month to someone you know who may be alone.
If you have read my blog for any length of time, you know I firmly believe having close friends and God Buddies can help you in many areas, especially with loneliness. Movember's website says 70% of men say their friends can rely on them for support, but only 48% rely on their friends.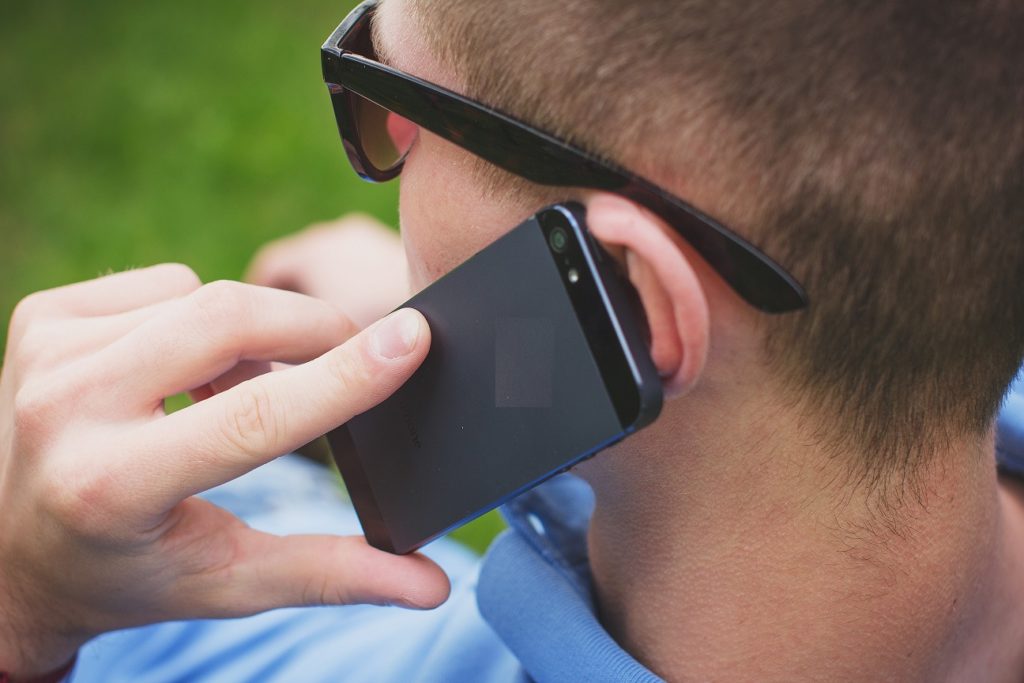 So stay connected, catch up regularly, and make time to check in with your buds.
If you want to donate though, the website of both organizations outlines the rules of participation and ways you can participate and support them.
To participate in Movember, register as one of the millions that will grow out their mustaches for a good cause. Then, choose how to participate:
Simply grow your mustache and use it as a talking point to start important conversations about men's health.
Participate in "Move for Movember" and commit to walking or running 60 miles over the course of the month. The number 60 represents the 60 men's lives lost to suicide every hour across the world.
Host a "Mo-Ment" event to raise awareness about men's health.
To participate in No-Shave November, make an account and then put down your razor.
No-Shave November encourages you to donate the money that you'd normally spend on grooming supplies, like razor blades and shaving cream, to one of the organization's funded programs.
No-Shave November is a bit more laissez-faire about the rules than Movember, which wants people to start the month completely clean-shaven and grow only a mustache. You don't shave anything; just letting any and all facial hair (and sometimes body hair) grow out. No-Shave November is more inclusive for females, who may not have facial hair, but suggest they grow out their leg and armpit hair.
So join me in raising awareness of men's health issues. I'm not sure yet whether I will grow a full beard or just a mustache but feel free to donate at my No-Shave November page. You don't need to grow any new facial hair or even donate but at least participate by calling your friends.
It could be a matter of life or death!