My year-long journey through The MANual, my NIV Bible for Men, continues in Paul's letters to the churches visited during his journeys to spread the news of Jesus. Last week's post with MANual Lessons in Romans, stated the Apostle Paul wrote to a gathering of believers in Rome while still in Corinth, Greece. This post covers Paul's letters to the people in Corinth, which became the seventh and eighth books of the New Testament.
About Corinth
The ancient city of Corinth resides on an isthmus (narrow strip of land) that connects Peloponnesus, a geographic southern region to the rest of Greece. Corinth's location made east-west trade common since ships traveled from the Adriatic Sea to the Aegean Sea to save hundreds of miles of dangerous sea travel.
During ancient times, crossing the isthmus involved putting the ships on rollers and transporting them across the four-mile stretch that connected the two landmasses (According to this post, a canal was not constructed in Corinth until the late nineteenth century).
Corinth was both the political and the commercial capital of the area. Its population of about 600,000 people was quite diverse in religious beliefs, idolatry, and immorality. It was well-trafficked with a reputation for housing the temple prostitutes of Aphrodite, the ancient Greek goddess of love, beauty, pleasure, passion, and procreation. It was the "Las Vegas of ancient Greece."
Paul's Correspondence with the Corinthians
The Apostle Paul is undoubtedly the author of the letters to the Corinthians. As recorded in Acts 18:1-17, Paul's first visit to Corinth comes after passing through Athens in approximately 51 A.D. He spent a year and a half of ministry in Corinth before heading to Ephesus, where he stayed for three years (53-55 A.D.)
Scholars presume Paul wrote as many as four letters to the Corinthians either before or after his time in Ephesus. Paul's first letter responded to one he received from the Corinthian church, which they probably wrote in response to his "previous letter" sent after his initial visit (1 Corinthians 5:9).
Paul intended to return to Corinth after his stay in Ephesus but sent young Timothy to visit on his behalf. Upon his arrival, Timothy finds a major disorder in the church Paul founded. Paul decides to make a quick visit to Corinth himself, assuming his return would address the problems. Paul wrote his second letter, known as "1 Corinthians" about the topics of division, sexual immorality, lawsuits, and marriage, He also answered questions about Christian liberty, order of worship, and the resurrection.
Faced with this confrontation to his ministry, Paul left Corinth and returned to Ephesus. In the midst of a large-scale rebellion against his authority, he was determined not to make another "painful visit" (2 Corinthians 2:1–2). Paul remains distraught over the plight of his spiritual children and sends Titus back to Corinth with a tearful and "severe" letter—the third letter that warns of God's judgment and calls the Corinthians to repent (2:3–4; 7:8–16). Paul receives a good report from Titus before departing for Macedonia and writing a fourth letter that becomes "2 Corinthians."
In 1 Corinthians, we see Paul, the pastor, striving to fill in the cracks in the Corinthians' way of life. In 2 Corinthians, Paul is fighting for the legitimacy of his own ministry.
About First Corinthians
Paul starts the 16 chapters of 1 Corinthians with a brief greeting. He gives thanks to God for the people and their gracious gifts. He also reminds the Corinthians they belong to Christ, then squarely addresses the church's problems of jealousy, divisiveness, and sexual immorality in the church. In chapter 5, he condones the spiritual pride of church leaders and their members. He makes it clear to not associate with people who are greedy or cheat people, or worship idols. He reminds us God will judge those on the outside so avoid lawsuits with others.
Chapter 6 includes instructions on avoiding sexual sins (1 Corinthians 6:12-20). Chapter 7 starts a section in which Paul answers questions the Corinthians had sent him with extensive instructions on Christian marriage.
Sexual Temptation
Paul understood the danger that temptation poses to men of God. He gives his best advice to flee as fast as you can. He knew the male sex drive is a nearly invincible opponent once it's been activated, something easy in Corinth. Even in today's sexually charged world, the temptation is hard to fight. But God created sex to be beautiful and an essential ingredient of marriage.
What strategies do you employ to remove yourself from situations that charge you up sexually?
In what ways does, sex outside of marriage hurt everyone: your spouse, the "other woman", or even yourself?
What can you do to make sex within your marriage the most fulfilling for both of you?
---
Chapters 8, 9, and 10 are about food sacrificed to idols, the freedom Paul has by giving up his rights as an apostle, and warnings about idolatry.
Chapters 11-14 include instructions about proper public worship, order at the Lord's Supper, and the use of spiritual gifts. These chapters instructed the believers in Corinth to act as one body in Christ amidst their many parts. Chapter 13 defines real love and chapter 14 shows how it works.
Paul reminds the people about the Good News he preached previously about the resurrection of Jesus Christ. He gives some final instructions in chapter 16, stating he was sending Timothy since he was first heading to Macedonia.
About Second Corinthians
Many scholars say that the 13 chapters of 2 Corinthians are not originally a single work, but made up of parts of two individual letters. The first (chapters 1-9) has a sense of optimism, while the second (10-13) has a tone of pessimism due to the "severe" third letter mentioned above.
There is a dual purpose in 2 Corinthians: Paul wants to strengthen the repentant majority, while also winning back the resistant minority. His character is attacked. They challenge his collection of money to support his ministry. His authority as a genuine apostle is doubted.
Paul starts by reminding his readers of his relationship with them and his change in plans to go to Macedonia. He admits he does not want to bring grief to them yet with "another painful visit" (2:1). He also defends his ministry by speaking the truth against the false teachers (2:17).
Paul describes the "old way" of living under the Laws of Moses is not like the "new way" of living in the Holy Spirit (3:7-18). He wants us to be like fragile jars of clay that contain the great treasure of the power of God (4:7-8).
Chapter 5 outlines the basis of the Christian faith that our new life begins (5:17) when we exchange our "old ways" of sin for the righteousness of Christ (5:21).
He Transforms Us
Our society focuses on external appearance, which explains our cultural obsession with how we look on the outside. However, God's goal is deeper and more substantial. He wants you to possess a new identity. God wants to change your heart so you become more like Christ. Allow God's spirit to show you what changes you need at a soul level. Then work on the surface of your life to bring about the desired changes.
Are you the same person on the inside as people see on the outside?
What are you doing to transform your mind to become more like Christ?
---
Chapters 6 and 7 find Paul defending himself and his ministry. He assures the Corinthians yet again of his love for them and exhorts them to repentance and holy living. In chapters 8 and 9, Paul exhorts believers in Corinth to follow the examples of the people of Macedonia who lived out the principles of gracious giving.
In Chapter 10, Paul reiterates his authority among them as an apostle. His concern is for their faithfulness in the face of fierce opposition from false apostles. He calls himself a "fool" for having to boast of his qualifications and suffering for Christ (chapter 11). He describes a "thorn in the flesh" given by God to ensure his humility (chapter 12) and the vision of heaven he experienced.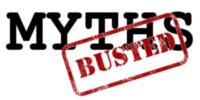 You are Guaranteed Health, Wealth, and a Stress-free Life
Sometimes Christians walk around as if we have it all together. We act like we know it all and are perfect. But the Bible does not guarantee we will never be sick, in want, or in need. In fact, studies by the Barna Research Group show otherwise since 66% of church-goers are concerned about life, 33% struggle with debt or finances, and 22% are "stressed out."
Read what Paul writes about the Christian life in 2 Corinthians 4:16-18; 6:4-10; 11:23-29.
How would you describe your Christian experience?
How can trusting in God lighten your burden?
---
Chapter 13 contains his final advice to the Corinthians to examine themselves to see whether their faith is genuine and that they are demonstrating love. It includes words most often spoken at weddings but are a good reminder for anyone married or not:
Love is patient, love is kind. It does not envy, it does not boast, it is not proud. It does not dishonor others, it is not self-seeking, it is not easily angered, it keeps no record of wrongs. Love does not delight in evil but rejoices with the truth. It always protects, always trusts, always hopes, always perseveres. Love never fails. And now these three remain: faith, hope and love. But the greatest of these is love

– 1 Corinthians 13:4-8a, 13
God Buddy Focus
Paul's letters to the Corinthians reveal a lot about the apostle and the Christian faith. They remind the church that love binds them and supersedes their differences. Throughout 1 Corinthians, Paul stresses the themes of unity and freedom within certain moral boundaries. In 2 Corinthians, we hear Paul's cry from the heart with his testimony to a devoted ministry to his communities. He attempts to unify the church without compromising his religious beliefs by revealing his own human imperfections and deep-seated insecurity while challenging us to become like Christ.
Paul's great commandment though is to love like Christ, which leads to a stronger faith and more godliness.
This week, discuss:
What disciplines define someone who is transformed into a follower of Christ?
What does love look like toward people with different beliefs?
My next post is Paul's letter to the church in Galatia.